About KinnX Recruiting™
At KinnX Recruiting™ we care about the people and companies we help! Our goal is to provide the best possible service to you!  We are a full service recruiting company specializing in tech companies and tech divisions of companies.
Whether you need great talent for your team or are seeking a new role for yourself we've got you covered.  The positions we fill range from individual contributor, to manager all the way up to C-Level execs.  We cover a wide range of positions, including software, firmware and hardware engineering, quality assurance/test/QE, manufacturing, IT/networking, product marketing, product management, sales and more – all centered around technology companies or technology divisions of companies.
About the Founder, Michelle Hunter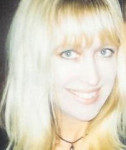 Michelle Hunter,  "Hunter Like HeadHunter,"™ is an award-winning, Technical Recruiter and Executive Recruiter with a history of creating win-win outcomes for both companies and job seekers.  She truly cares about her clients, cares about providing honest, trustworthy relationships and is passionate about technology. Her background includes being a top producer in recruiting & sales, coding skills, psychology, technology and management. Even if you are not looking for candidates now or for a new job now, connect with Michelle Hunter on social media today and have a head start on the competition. Click here to read more about Michelle Hunter, Hunter Like HeadHunter, and to send an invite to connect on Linkedin:   

Endorsements for Michelle Hunter, "Hunter Like HeadHunter"™
"Michelle is by far one of the best recruiters I have worked with. She is highly skilled, dedicated and fun to work with. You cannot partner with someone better throughout the recruiting process. " Sr. DBA at networking, VOIP,  GPON, EPON company.
"(Michelle Hunter) consistently brought me high quality candidates and screened them very well. She was very responsive and in particular was very good at assimilating my verbal feedback and using it to find good candidates to suite my needs."  VP of Engineering at a cloud, virtualization, storage startup.
"Michelle provides top notch quality technical candidates that are a strong match to the skills needed in the position. Her approach is straight forward, simple and extremely beneficial to the clients she supports. Working with her was a pleasure." Acquisition Manager at large robotics, automation, motion control, motor control company. 
"I have worked with Michelle in the past and it was such a positive experience working with her. In the age where we tend to avoid recruiter calls and emails, Michelle was the only recruiter who I enjoyed working with and who I actually sought out for genuine help and advise. She was always available, never pushed or tried to take decisions on my behalf, always contacted me if the position was relevant to my experience and skills and above all was always quick and honest with feedback. She is one of the rare people I have worked with who take the time to understand the requirements of an open position and try to match you only if there is a match. "  QA Manager for virtualization, cloud and gaming.
"Michelle is an awesome recruiter- very detail oriented, trying to understand your needs and goals and finding the right match for you. She is very approachable and was available at every step of the recruitment process, providing guidance all along the way. Michelle is dependable and always looking out for her clients. It was a pleasure working with her."  Product Manager
"I had the pleasure to work with Michelle and found her to be extremely positive, enthusiastic, honest and knowledgeable about technology. She took the time to understand my goals and skills and then helped me get a job that was right on target. I highly recommend Michelle Hunter!" QA Engineer
"Michelle Hunter is a diligent and hardworking professional. Her candidate identification and follow-up are the best in the business. I highly recommend her work." QA Professional"
"Michelle (Hunter) is a fantastic recruiter. " IT Engineer
"I landed my last job through Michelle. I found Michelle to be competent, skillful, has a strong work ethic, and most of all, she is very supportive and most pleasant to work with." Embedded Software Engineer – Motion Control