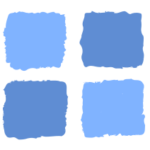 KinnX Recruiting™ for Disruptive-Technology Water Company
Connecting Top Talent to Top Companies
Fantastic opportunity to work with disruptive technology in the water industry and take your career to the next level. Strong career growth path and highly generous salary + commissions earnings.
Seeking elite, heavy-hitter sales expert with a proven track record looking for strong growth with a disruptive technology water industry metering, purification products & services company. Extensive career advancement potential as you grow with this rapidly expanding company. Top income potential, including salary and generous commissions. Have the satisfaction of providing the best possible solutions for your customers.
REQUIRED SKILLS
10+ years, or more, selling into the water industry (industrial, municipal, etc. in verticals such as agricultural, irrigation, wastewater, pharmaceutical, and more). Must be current selling into the water industry and with an active book of client connections.
Expert hunter skills! Top sales track record of meeting and exceeding quotas.
Strong cold calling skills. Generate new leads via the phone, social media, and other tools. Travel to clients as appropriate.
Expert closing skills! Determine needs/opportunities. Identify and qualify decision makers and close the sales.
Stay on top of the market/territory needs and competition.
Accurately communicate information, assessments and ideas to appropriate departments within the company.
Ability to create and maintain strong, lasting relationship with clients and to positively interact with all levels of customers.
Ability to work independently with minimal supervision and exceed sales goals.
Experience with one or more of the following: starting a new territory from scratch, introducing/growing a new product line from scratch, working in a startup environment, etc.
Motivated, driven to succeed scrappiness. Proven ability to overcome (temporary) obstacles that can occur in sales and stay positive.
Ability to interact with all level of customers.
Strong written and verbal communication skills.
Ability to use MS Office Suite products such as Word, PowerPoint, Excel, Office Outlook and related.
Ability to use a CRM (Customer Relationship Management) software to track clients and business.
Travel varies by location and is typically 25 – 30% but could be more depending upon location & expertise. That will be clarified in the interview stage, based on region/target customers, etc.
Full-time, permanent role, working out of your home office in or around the Des Moines, Iowa area, and with opportunities in multiple locations due to rapid growth. Top earning potential, including base salary and generous commissions! Depending upon your expertise and vertical there is more than one role that might best use your skills. Option to stay as an individual contributor or grow a large team underneath you. Work with great people in an award winning company respected for their technology. Enjoy being involved in disruptive technology for the water industry. Take your career and income to the next level while helping people and doing work you love!
KinnX Recruiting™
Connecting Top Talent to Top Companies